Competition program of XI White Square was updated due to recent industrial trends and includes 7 contests divided into 21 nomination. The entries will be estimated by 6 categories of international jury.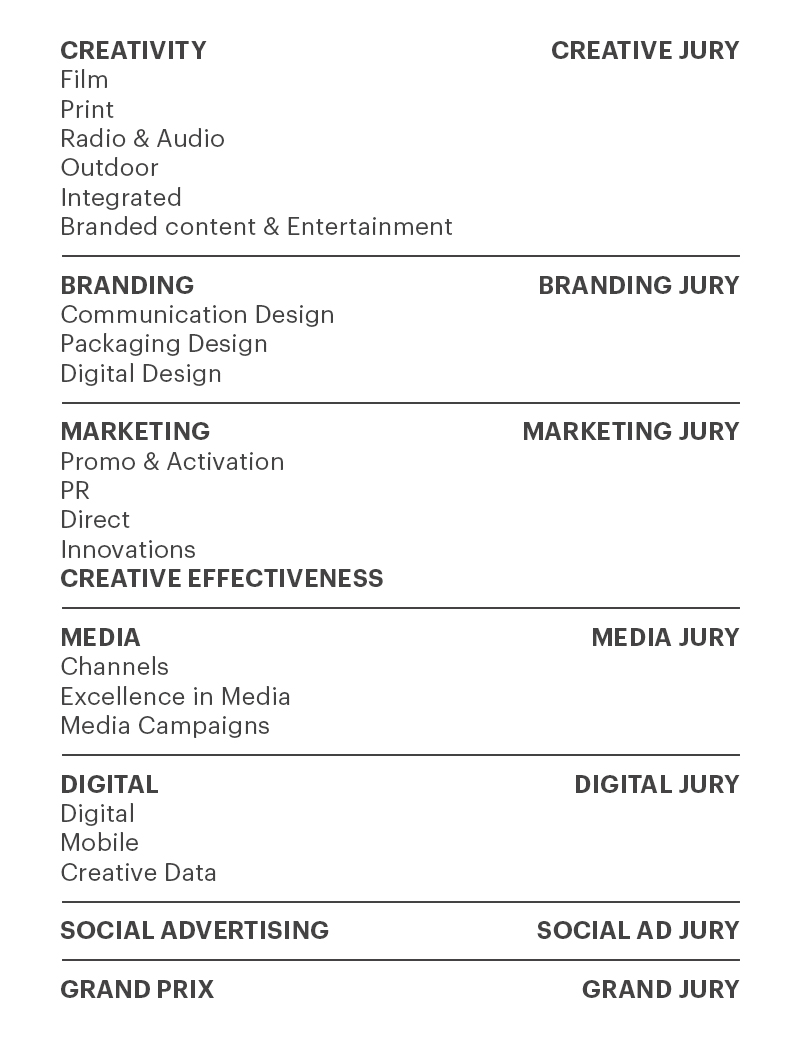 Detailed information about the list of nominations of each of the contest, their descriptions and technical requirements to uploaded entries is provided on CONTESTS page.
All jury sessions will be held offline in Minsk on the eve of the festival – April 16. Grand Prix will be chosen by Grand Jury during one of the festival days.
Judging at White Square is based on Regulation of jury work that defines the mechanics of evaluation of entries. The main criteria are originality, innovativeness of idea and the quality of its implementation.
In Creative Effectiveness contest 50% goes to results, 25% - to creativity and 25% - to strategy.
In Marketing contest, next to originality of idea, the projects are also estimated by the shown results, that can be demonstrated as concrete commercial results or the proof of tasks achievement (publications in mass media, growth of brand's recognition etc).
Shortlists of XI White Square will be announced on the website on the first day of the festival – April 17. Prize-winners – at Awards Gala on April 19.
With all the questions connected to entry submission please turn to Directorate of the festival via konkurs@adfest.by or via phones in Minsk +375 17 204 42 27, +375 17 204 41 17, +375 17 204 17 99, +375 17 204 18 99.