Today creative marketing is becoming a key factor of competitiveness in communication strategies of brands all around the world. Innovative and high-tech productions change the way of life and consumer demands with incredible speed, requiring new relevant marketing tools and solutions. In such a various information environment, emotions and populism win more and more often, and sometimes even professionals can hardly distinguish innovations and real working marketing tools from fakes that Internet is supersaturated with. This year White Square will present the program that is maximally updated by effective marketing practices working on markets of Europe and the CIS, having invited their developers as headliners of the program.
During three days – April 17, 18 and 19 – there will be over 70 lectures and presentations held by persons who represent the avant-garde of global marketing and advertising industry being the creators of extraordinary and effective communications for major brands worldwide. They will tell about business development opportunities through creativity and search of creative ideas that would successfully solve business tasks of brands. Therefore, it is not surprising that more than 70% of accredited participants of the festival annually are marketing directors and marketing specialists of companies from various fields of activity.
The headliners of the XI White Square will be: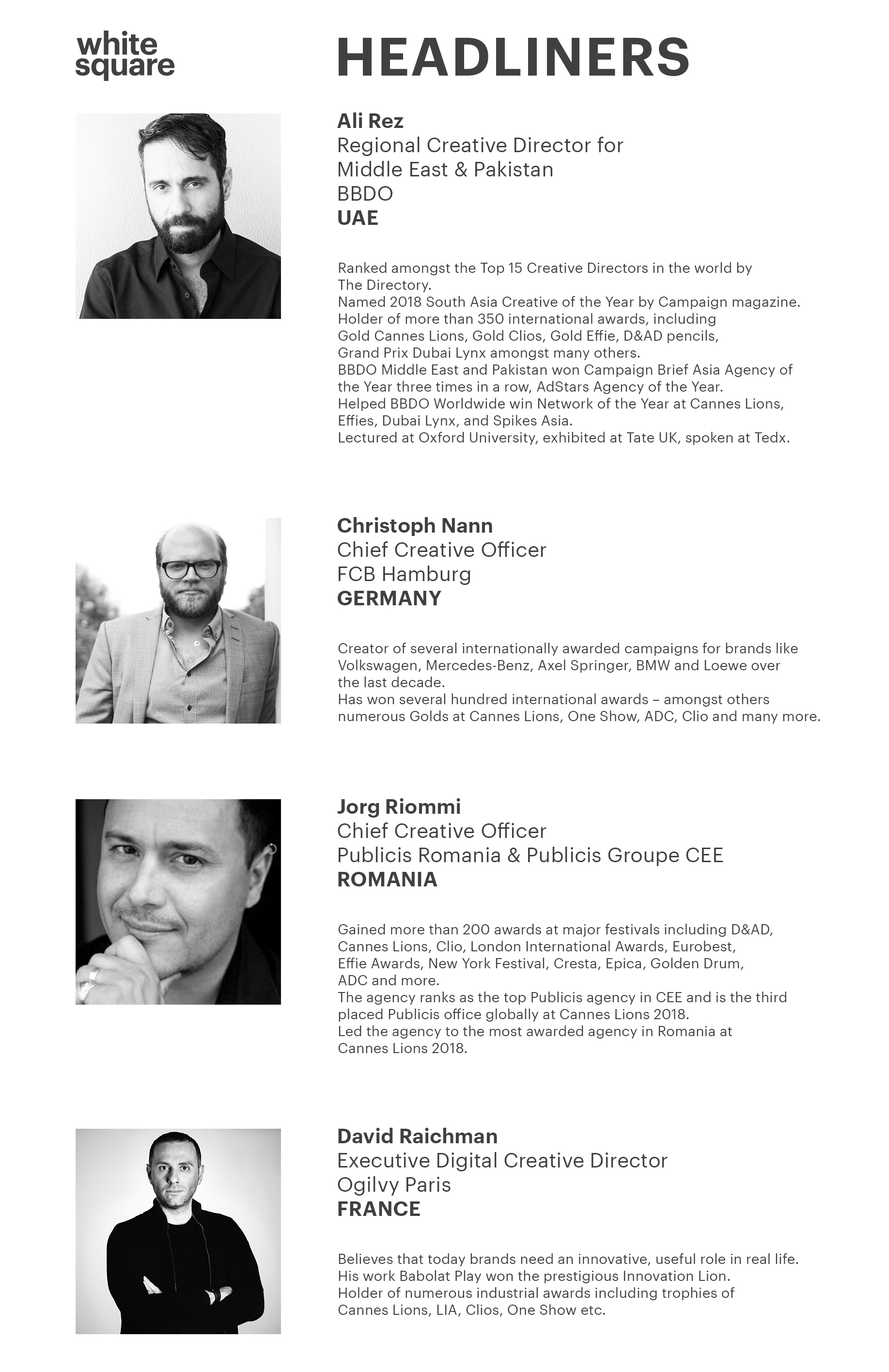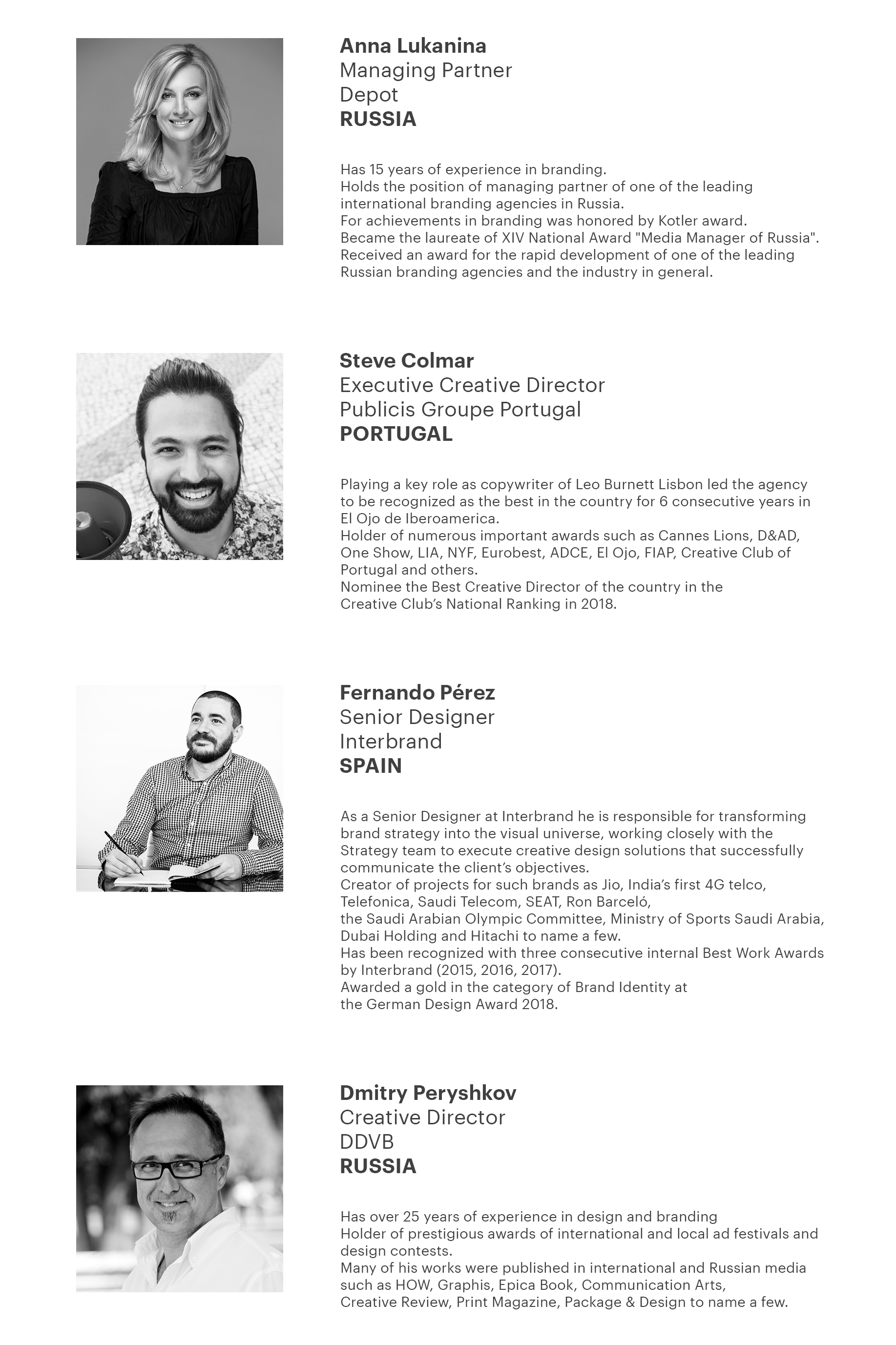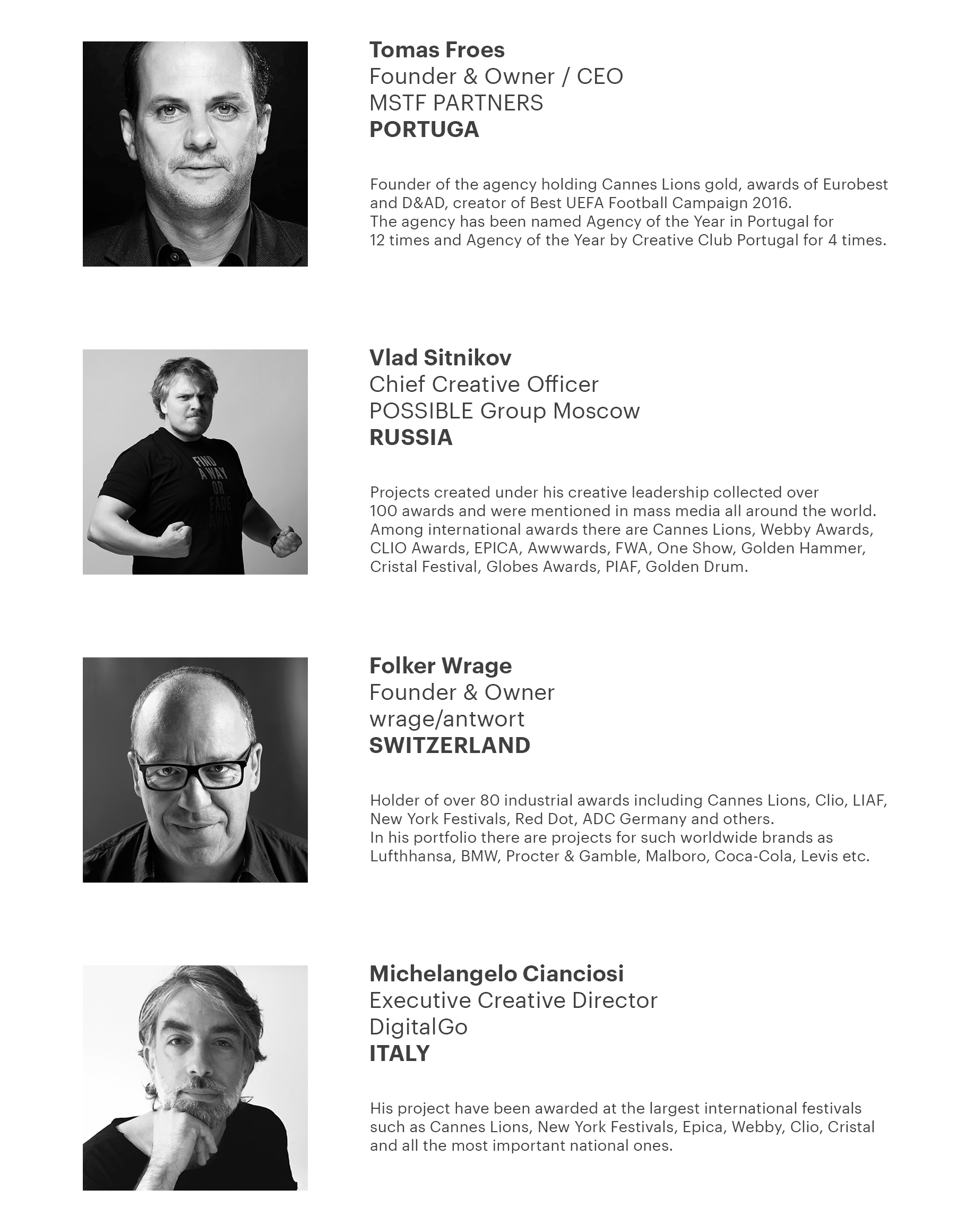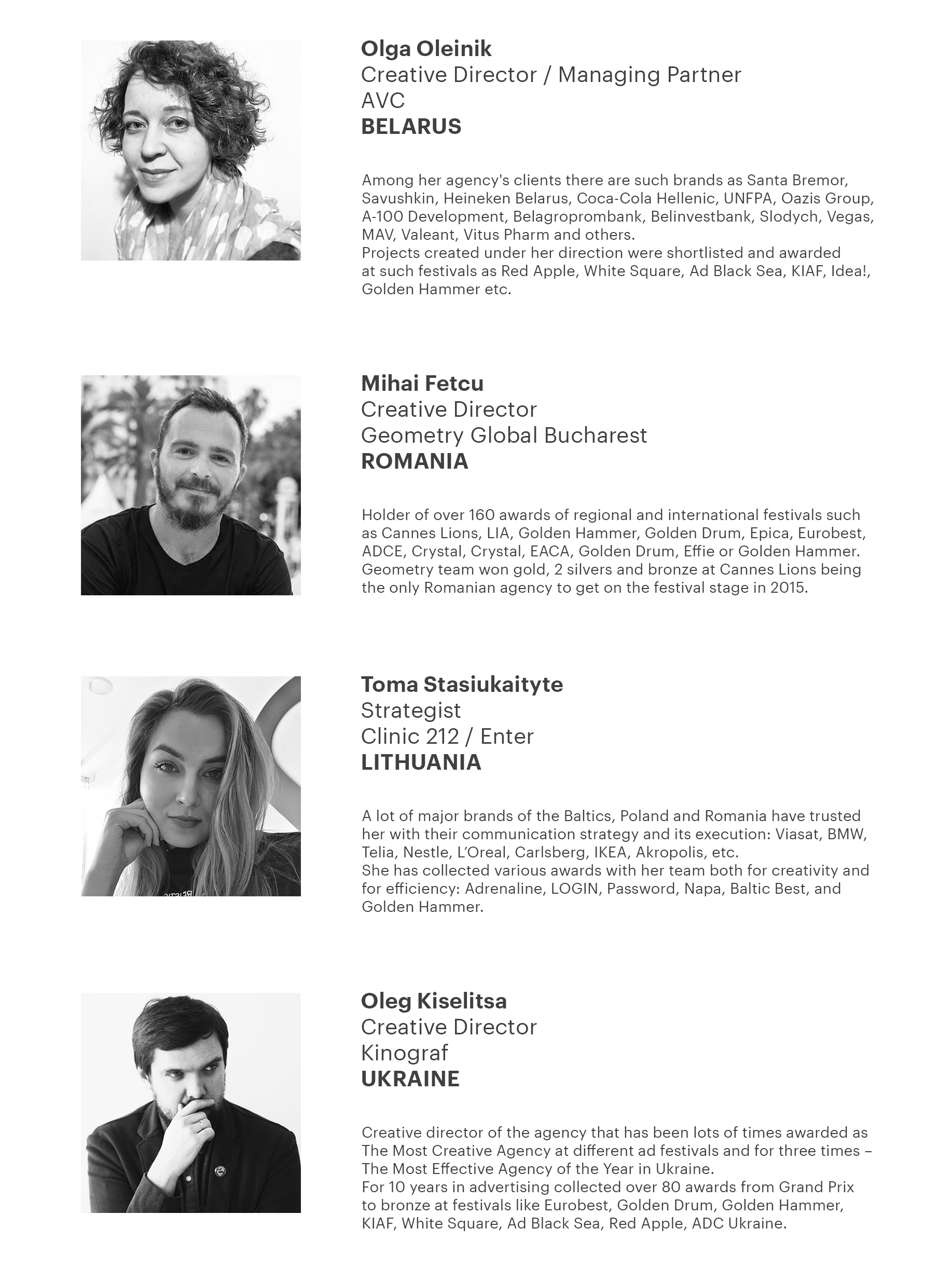 Next to learning the trends during business and educational program, accredited participants of the festival will also have the opportunity to get acquainted with professional community from different countries informally – there will be three parties at White Square filled with drinks and most importantly – inspiration and unique atmosphere of international advertising parties.
Register – Your Moment is Now! 
With all the questions you may contact us via email info@adfest.by or phones in Minsk +375 17 204 41 17, +375 17 204 41 17, +375 17 204 17 99, +375 29 397 41 71.