XI White Square will be held in Minsk on April 17-19!
In 2019 the festival will save its traditional international format with three-day-long various business and educational program with world-famous experts as speakers, star team of jury of contest program and fun parties of advertisers from all over the world.
CALL FOR ENTRIES HAS ALREADY STARTED! As always, Early Birds will be provided with special bonuses – more profitable fees for participation. The deadline of Early Bird period comes on January 31.
Reflecting changes in the industry, contest program of the festival has faced several updates. Due to relevant requests of the market, nomination Media, which existed at White Square since 2009, became a separate contest that has been expanded with new nominations responding to market trends and specifics of media agencies. New contest will be judged by a separate jury team – Media jury.
Several nominations of Promo & Activation, PR, Direct acquired more actual sound. Judging of these nominations will remain with Marketing jury whose functions next to this include judging the entries in Creative Effectiveness contest.  
In the context of expansion of the role of data in creation of successful brand communications with active consumer engagement, Digital contest was added by Data Storytelling nomination.
For the first time White Square launched series of craft nominations – Film Craft, Print Craft и Digital Craft.
In total XI White Square competition will include 7 contests divided into 21 nominations.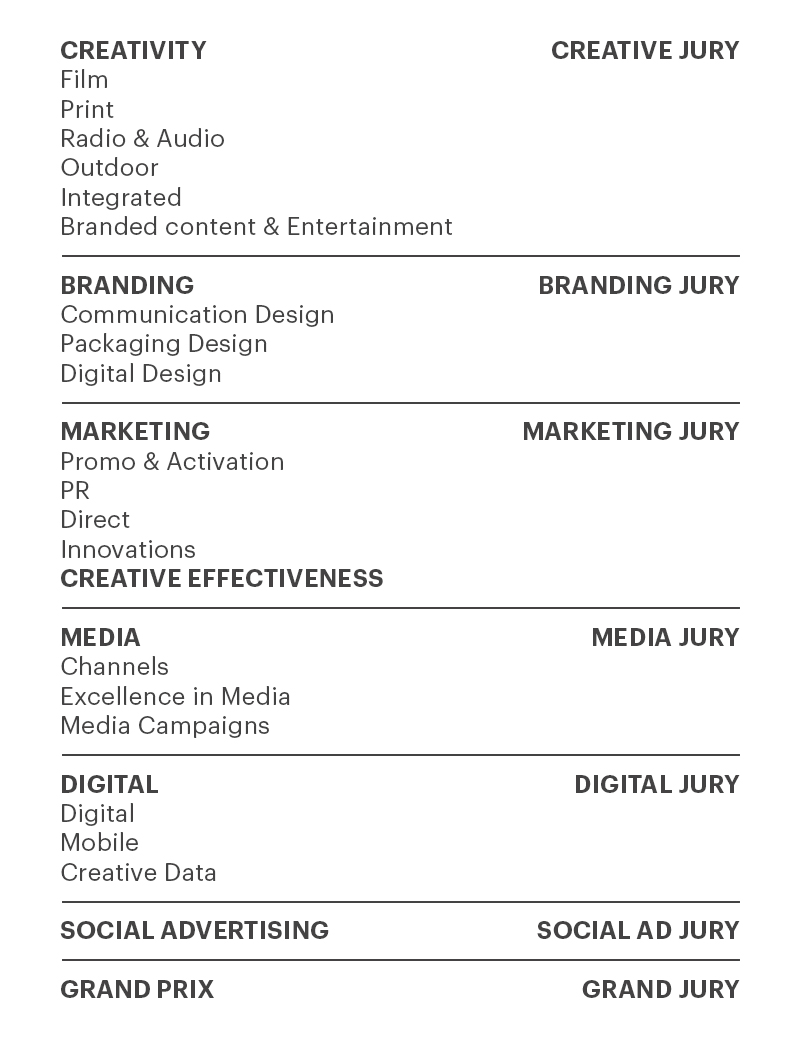 Full jury cast will be announced in the end of January at the start of the main stage of call for entries. Jury sessions will be held in Minsk on the eve of the festival – on April 16. Traditionally White Square jury will include creative directors of the leading network and independent agencies from 20+ countries, with wide experience of judging of the major international awards shows, including Cannes Lions during last 3 years, and most prestigious industrial trophies in the shape of Gold Lions, Yellow Pencils etc.
Grand Prix – the best entry of the festival within all the contests except for Social ad (in this contest a special Grand Prix can be awarded, out of competition with commercial projects) – will be chosen by Grand Jury consisting of the Chairmen of all basic jury teams.
Such approach to judging has been highly estimated by representatives of international professional community, and in particular by The Gunn Report who attended White Square in 2016.  
With questions connected to entry submission please contact the Directorate of the festival via konkurs@adfest.by, with questions connected to accreditation in business and educational program please write on